Can you believe that there are products still made in the USA today, that were made here before the United States of America even existed?  The editors at USA Love List went on the hunt for companies that have manufactured their products in America for over one hundred years. Some have been around even longer!
THE OLDEST AMERICAN MADE PRODUCTS
Caswell-Massey personal care products have been American made for 262 years. Cologne Number 6 was a favorite of George Washington.
Crane & Co, a manufacturer of fine stationary, was founded in 1770. Since 1879 Crane & Co has supplied the United States Treasury with its currency paper.
Laird & Company became the first licensed distillery in America in 1780. Abraham Lincoln served Applejacks 'cider spirits' at a tavern he co-owned in Illinois.
King Arthur Flour, known today for its flours and baking mixes, was founded in 1790.
Jacob Bromwell was founded in 1918 as a manufacturer of brushes, and wire-goods. Today Jacob Bromwell is located in Indiana and still going strong.
Brinly-Hardy has been manufacturing high quality lawn care products in Indiana since 1839.
Annin Flagmakers, the oldest flag maker in the United States, has been in business since 1847. According to law, a new American flag was issued on the July 4th after a state joined the Union. In 1847 there were 29 states.
Auburn Leather Company has been crafting quality leather for five generations in Kentucky– since 1863.
Arm & Hammer baking soda products have been owned by the same company, Church & Dwight, since 1867.
Bollman Hat Company, America's oldest hat maker (since 1868), still manufactures felt, straw, hats + caps in Adamstown,Pennsylvania. Save 15% on Bollman hats right now at hats.com with promo code USAlove at checkout. 
McIlhenny Co. Tabasco brand hot sauce has been made on Avery Island,Louisiana since 1868.  Today you can visit the island and tour the Tabasco factory.
H.J. Heinz Company, known better as simply Heinz, was founded in 1869 as a maker of sauces and pickles. Today Heinz manufactures thousands of food products, but not all of these products are manufactured in the US.
Hardwick Clothing, founded in 1880, is the oldest, privately held apparel manufacturer in America.
Council Tool has been manufacturing high quality hand tools in the USA since 1886. The steel and hickory used to make these hand tools are both sourced in the US.
1888 Mills
is still making towels in America since it was founded in, well, 1888. Some 1888 towels are made from cotton sourced from other countries, but all of the towels are woven in the USA.
W.R. Case & Sons Cutlery Company, manufacturer of handcrafted, heirloom quality knives, has been in business in Pennsylvania since 1889.
Narragansett Beer was the number one beer in New England from it's founding in 1890 to the 1970s. Today, Narragansett Beer is still American made and is working hard to get that top spot back. The Del's Shandy is mighty tasty!
20 Mule Team Borax, a brand of natural laundry booster, was founded in 1891.
Goetze's Candy Company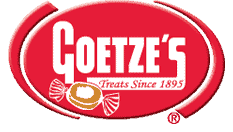 , maker of Cow Tales and Caramel Creams (formerly know as Bull's Eyes) candies, has been making sweet treats in Baltimore, Maryland since 1895.
Rosebud Perfume Co. was founded in 1895 and still manufactures balms and salves in Maryland from original recipes, like the world famous Smith's Rosebud Salve.
Libman Company, known today for it's mops and cleaning tools, is still family owned and has been manufacturing traditional corn brooms in the USA since 1896.
Lodge is the oldest continuous manufacturer of cookware in America. Founded in 1896, Lodge has proven that cast iron cookware is timeless.
Gimbals has been fine making gourmet candies in San Francisco since 1898.
Warther Cutlery 100% American made knives have been handcrafted in Dover, Ohio since 1902.
Stormy Kromer hats have been handcrafted in the USA since 1903.
Moore Push Pin Co. was incorporated in 1904 as a manufacturer of push pins, map tacks and wall tacks.
Anchor Hocking Company glassware products have been manufactured in the USA since 1905.
ACME Smoked Fish has been offering smoked fish and herring, made in Brooklyn, since 1906.
Murphy Oil Soap, which best known as a wood cleaner, has been made in Ohio since the early 1900s.
Madame C.J. Walker Mfg. Co.  was incorporated in 1911 as a manufacturer of scalp and hair care products for African American women. Company founder and product inventor Sarah Breedlove, also known as Madame C.J. Walker, became the first female self made millionairess in America.
L.C. King Manufacturing Co., maker of Pointer Brand workwear, has been around since 1913 and is the oldest family owned cut & sew factory in the USA.
American Popcorn Company, founded in 1914,  is the oldest popcorn company in America. You have probably heard of their only brand before, it's Jolly Time.